ParaSport® Ontario People
"ParaSport® Ontario supports all members of the disability community in finding their sport or activity of choice. There is a sport for everyBODY!"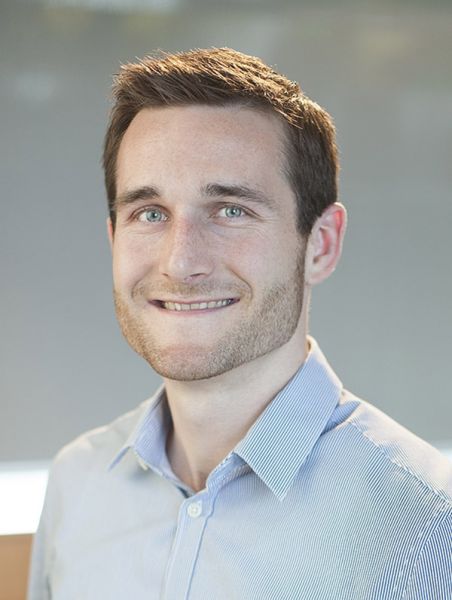 James Murphy
ParaSport® Ontario Executive Director
Hi there, and welcome to ParaSport Ontario! My name is James and I have a diverse background in sport and community partnerships, program leadership, and advocating for the benefits of physical activity and inclusion for everybody. As the Executive Director, I am passionate about finding a sport and active living opportunity for everyBODY.

As an organization we support members of the disability community in choosing their own parasport path. Even though it is individualized for each person, overall, the goals are the same - to increase physical activity participation, mental health, and quality of life for anyone with a disability.

ParaSport Ontario is serious about getting you in the game, or back in the game, because parasports make fitness fun! There are plenty of parasports to try and we are here to get you started!
ParaSport® Ontario Mission and Vision
Providing support to all members of the disability community – regardless of age or stage in life – to find, connect with, and participate in competitive and recreational sport programs and activities of their choice to enhance physical function and quality of life. Our Vision is to ensure that there is a sport or active living opportunity for everyBODY.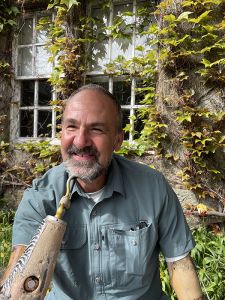 Jeff Tiessen
At one point in my life I didn't think that there was any sport for me, a kid without any hands. ParaSport Ontario - which was Sport for Disabled Ontario at the time - found me, connected me with many parasports and a sports club, and supported me on my parasport path which ultimately guided me to the medal podium at three Paralympic Games. Choose your own parasport path. It's different for each one of us. But what is the same, is that physical activity is essential for all of us. We're here to help get you started!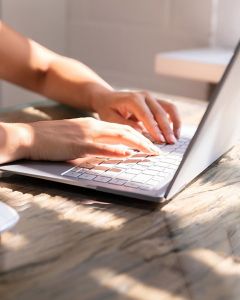 Barbara Morrow
Barbara has been with ParaSport Ontario for over 30 years, beginning when the organization was known as Sport for Disabled - Ontario. Her passion for sport began at a young age, participating in competitive and recreational sport. "Participating in sports contributes to a healthy and active lifestyle and is a great way to meet new people and establish life-long friendships."
Emily Blackborow
Hi everyone, my name is Emily Blackborow and I'm the Communications Coordinator at ParaSport Ontario, based in our Niagara regional office. After earning my Bachelor of Business Administration from Wilfrid Laurier University, I entered the not-for-profit world with goals to enhance my leadership skills and to explore my passions of community development and grassroots movements. I want to promote strategies that sustain meaningful community programs in my hometown and across the province. Currently, I am focused on accessible social media marketing and ensuring we are doing our best to be a digitally accessible organization.
Kevin Waters
Hi! My name is Kevin Waters and I am the Program and Events Coordinator with ParaSport Ontario. I completed a BSc in Recreation and a Bachelor of Management degree at Dalhousie University. I am originally from Hubbards, Nova Scotia, where I began my recreation journey as a member of the Municipality of Chester's Recreation and Parks Department Team. I was also the Student Director for Recreation Nova Scotia's Board of Directors from 2018-21. I found my passion for para sport when organizing a sledge hockey program – South Shore Para – an organization my father and I cofounded in 2016. Using my experience with sledge hockey and the recreation field, I saw an amazing opportunity with ParaSport Ontario.
Address
3701 Danforth Avenue
Toronto, Ontario
Canada M1N 2G2
E-Mail & Office Hours
This email address is being protected from spambots. You need JavaScript enabled to view it.
Monday - Friday 9 AM - 5 PM
---
We acknowledge the land on which ParaSport® Ontario was built is the Treaty Lands and Territory of the Mississaugas of the Credit and the traditional territory of the Anishinaabe, the Wendat, and the Haudenosaunee peoples, many of whom continue to live and work here today. This territory is covered by the Upper Canada Treaties and is within the land protected by the Dish with One Spoon Wampum agreement to peaceably share and care for the resources around the Great Lakes. Today Toronto (also known as Tkaronto) is home to many First Nations, Metis, and Inuit peoples and acknowledging reminds us that our great standard of living is directly related to the resources and friendship of Indigenous people.
---