Niagara Peninsula Foundation for Children Supports Sledge Hockey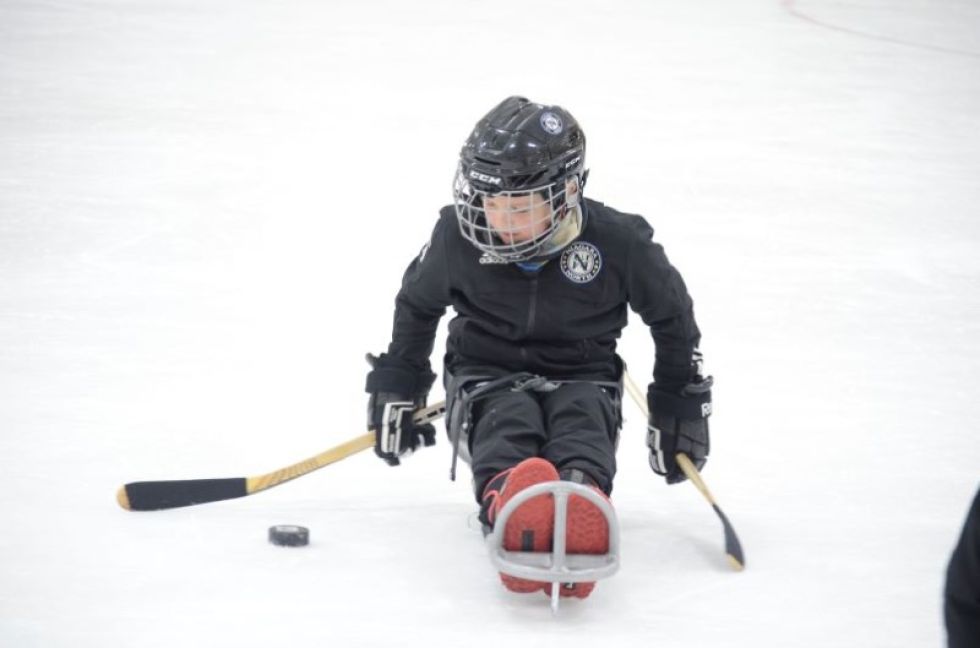 Niagara Peninsula Foundation for Children supports Niagara Sledge Hockey with $2,500 donation.
On Saturday, Niagara Peninsula Foundation for Children got the ball rolling at a fundraising breakfast by donating $2,500 so Chase Myers can play sledge hockey.

Chase is 10-years-old and from St. Catharines. He was done with hockey after being diagnosed with Perthes disease in September 2021. Until Myers was introduced to sledge hockey, he felt he could no longer participate in his favourite sport.

The Niagara Peninsula Foundation for Children, which has given away about $305,000 since it was established in 2014 and is entirely organized by volunteers, was only too happy to assist in his goal to get back on the ice.

"Kids with a physical disability are at a real disadvantage in respect to playing sport," foundation chair Jack Foster said. "We realized there were a lot of children falling through the cracks, and so we wanted to reach out and help them. Sports are so important for children and for the community."

The foundation's mandate has always been to help children with special needs, but that is no longer limited to intellectual and physical disabilities. Foster pointed out nowadays there are economic barriers as well.

"That's one thing that over time we have learned — there are a lot of children who can't play sports or who can't participate who are going without food."

Held at Branch 138 of the Royal Canadian Legion in Merritton, the Niagara Sports Report's fifth fundraising breakfast also featured a sledge hockey demonstration. People were given an opportunity to sit in a sledge and shoot on a net in what Niagara Sledge Hockey League founder-commissioner Kevin Waters called a "super important" opportunity to grow the parasport.

"The awareness of the sport is one of the biggest factors to improve its success. A lot of the messages that we hear is that when individuals in the community first come out, they said they had no idea about sledge hockey," said Waters, the program and events manager for ParaSport Ontario. The league currently has coed teams in Grimsby, Niagara Falls and St. Catharines with players as young as 10 and into their late 50s.

The first hour of the fundraiser featured a live broadcast of Niagara Sports Report, a weekly program on CKTB 610 hosted by Rod Mawhood, the voice of the Ontario Hockey League's Niagara IceDogs, the Canadian Elite Basketball League's Niagara River Lions and the Intercounty Baseball League's Welland Jackfish.