Indigenous Disability Awareness Month Statement.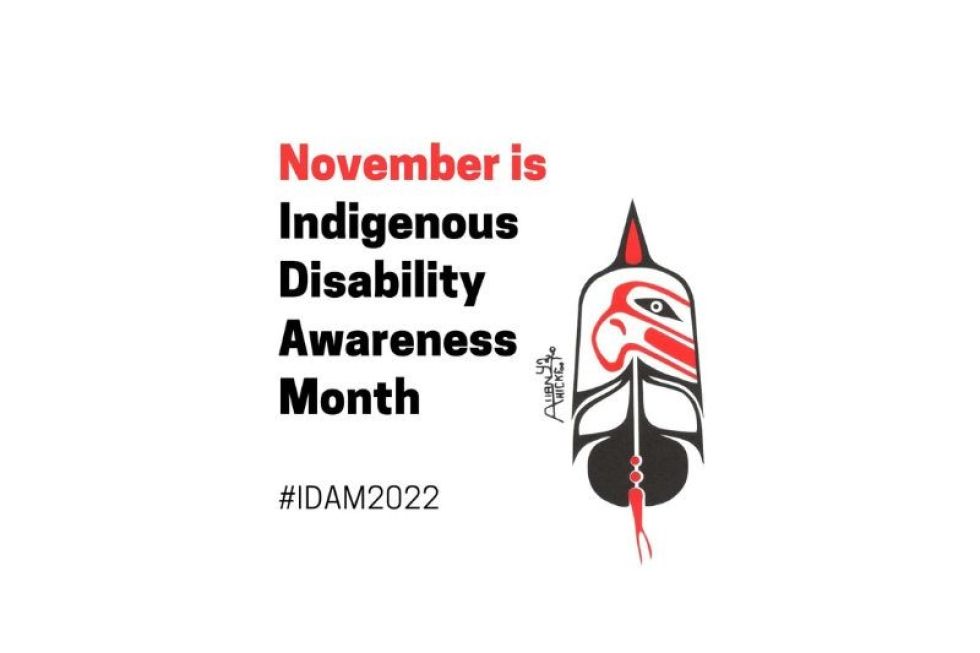 Indigenous Disability Awareness Month was created by BCANDS in 2015. This year, 2022, marks the 8th anniversary!

According to the British Columbia Aboriginal Network on Disability Society (BCANDS), Indigenous peoples of Canada experience a disability rate twice that of the non-Indigenous population. Barriers faced in Canada by Indigenous peoples living with a disability and their families include competition for limited resources; lack of information on available resources and how to access them; jurisdictional issues; remoteness and transportation; and experienced discrimination, to name only a few.

Indigenous Disability Awareness Month was created by BCANDS in 2015 and is one of the first and only observations specific to Indigenous peoples living with disabilities, anywhere in the world. This year, 2022, marks the 8th anniversary!

Indigenous Disability Awareness Month (IDAM) brings awareness of these barriers and the issues that Indigenous peoples living with disabilities and their families face every day. More importantly, IDAM celebrates the achievements of Indigenous peoples living with disabilities and recognizes the significant and valuable contributions they make to our communities socially, economically, and culturally every day. Para sport opportunities can help lift our Indigenous communities and ensuring that we celebrate the importance of sports in our cultures and their history is essential.

IDAM is now annually declared and recognized by the Provinces of British Columbia, Saskatchewan, and Manitoba, the Assembly of First Nations, the BC First Nations Summit, the Métis Nation of BC, the Council of Yukon First Nations, the Town of Inuvik, and hundreds of other organizations and communities across Canada. IDAM is the only Indigenous disability-specific awareness initiative of its kind in the world. In 2017 the United Nations International Committee on the Rights of Persons with Disabilities recommended to Canada officially declare November as IDAM annually.

---
We acknowledge the land on which ParaSport® Ontario was built is the Treaty Lands and Territory of the Mississaugas of the Credit and the traditional territory of the Anishinaabe, the Wendat, and the Haudenosaunee peoples, many of whom continue to live and work here today. This territory is covered by the Upper Canada Treaties and is within the land protected by the Dish with One Spoon Wampum agreement to peaceably share and care for the resources around the Great Lakes. Today Toronto (also known as Tkaronto) is home to many First Nations, Metis, and Inuit peoples and acknowledging reminds us that our great standard of living is directly related to the resources and friendship of Indigenous people.
---