Amanda Fader Wins Justin Hines "Say What You Will" Award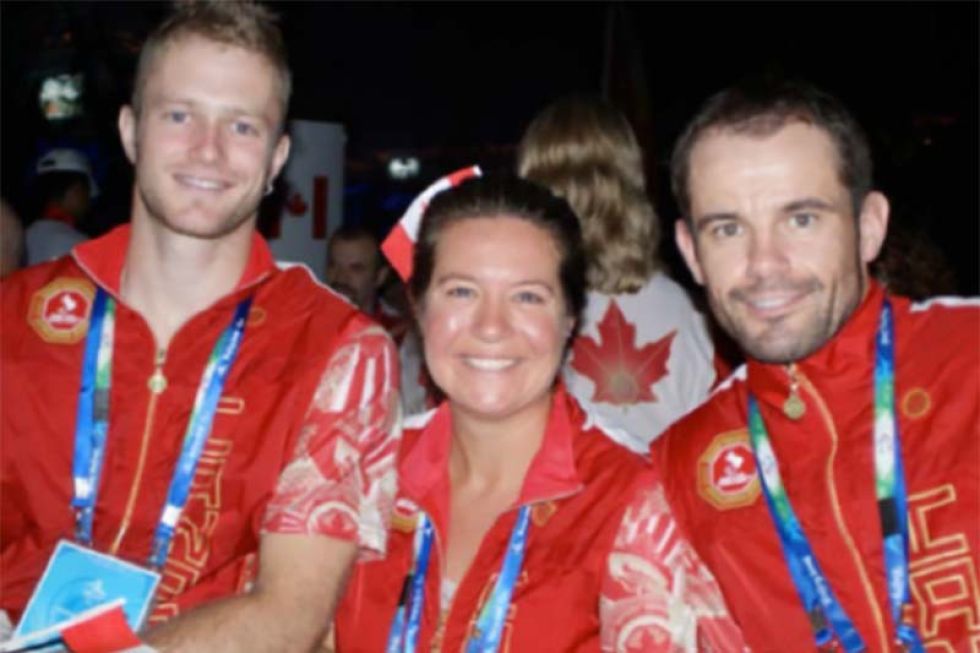 Amanda Fader, an Ottawa resident, has won ParaSport® Ontario's Justin Hines "Say What You Will" Award.
ParaSport® Ontario presents the Justin Hines Award each year to an individual who exemplifies character, integrity, and exceptional commitment to parasport. Inspired by Hines's "Say What You Will" hit single and international acclaim, this award celebrates individuals who have been dedicated to advocacy, supporting, and promoting the abilities of athletes with disabilities and encouraging inclusive opportunities in sport and recreation.

A summer job introduced Amanda Fader to parasport and the world of wheelchair racing. Working at the Terry Fox Athletic Facility in Ottawa she watched a wheelchair racing group using the facility to train. She could not believe the tenacity and Amanda immediately wanted to coach them. Amanda credits her success as a parasport advocate and coach to her exposure to great coaching minds. Her mentor Bob Schrader played a major role throughout her career, ensuring that she flourished personally, professionally and as a coach.

Amanda went on to help pioneer the World Wheelchair Basketball Challenge at the Roosevelt Centre for Therapeutic Recreation in the U.S. Amidst her career with the Ontario Cerebral Palsy Sports Association, Amanda shared her expertise as a volunteer with the Ontario Wheelchair Sport Association, the 2004 and 2008 Paralympic Games with Team Canada and the 2012 Paralympics as a personal coach. "I love wheelchair racing," she exudes. "It's my passion in parasport. Over the past 20 years, parasport has introduced me to the most incredible people and places on earth. I feel extremely blessed to work and volunteer in a field that I love!"

The Justin Hines Award was presented to Amanda on February 18th, 2021 during The Power Within celebration, ParaSport® Ontario's first online event. The event was a celebration for the release of a legacy publication titled The Power of ParaSport, a written history of parasports spanning five decades and detailing the visionaries, pioneers, milestones, and athletes in Ontario. The night will be attended by award winners and special guests including professional speaker Alvin Law, trainer and advocate Johannah Jackson, singer-song writer Justin Hines, and Paralympian Jeff Adams.