Meridian Credit Union's First Play to Podium Fund Recipient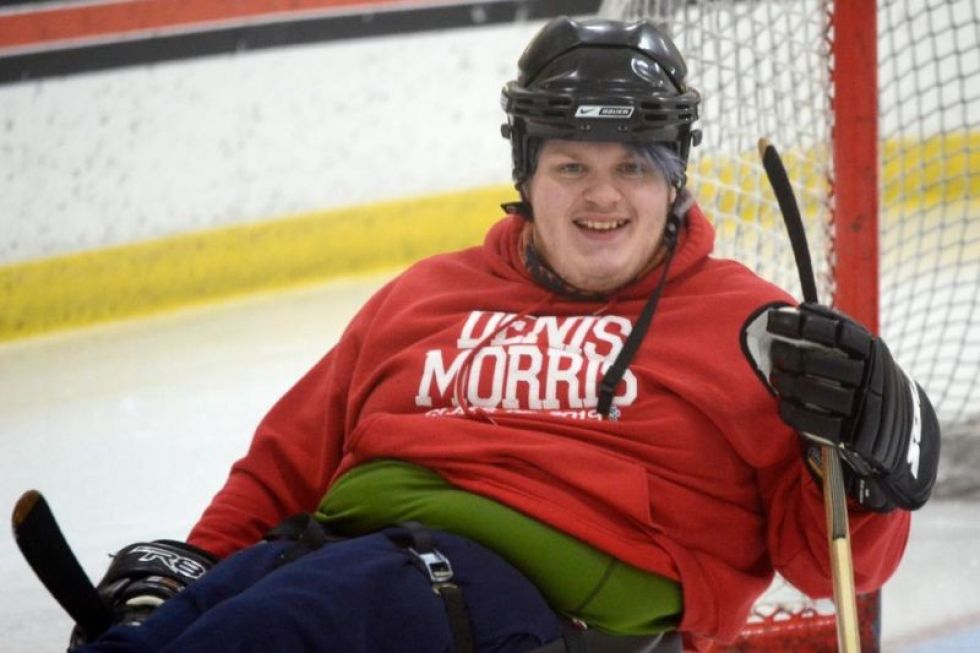 Meet the first recipient of adaptive sport equipment from the newly-branded Meridian Play to Podium Fund: Julian Caverley.
Julian was presented with his new equipment on July 30th at the Closing Ceremonies of the Niagara-On-The-Lake leg of the Niagara 2022 Canada Summer Games Torch Run. Julian began playing wheelchair basketball at age 11 with the Brock Niagara Penguins. In the winter of 2021, he found his passion for playing on the ice. He joined the new Niagara Sledge Hockey League hosted by ParaSport® Ontario. To learn more about the Niagara Sledge Hockey League visit this website by copying the link www.parasportniagara.ca.