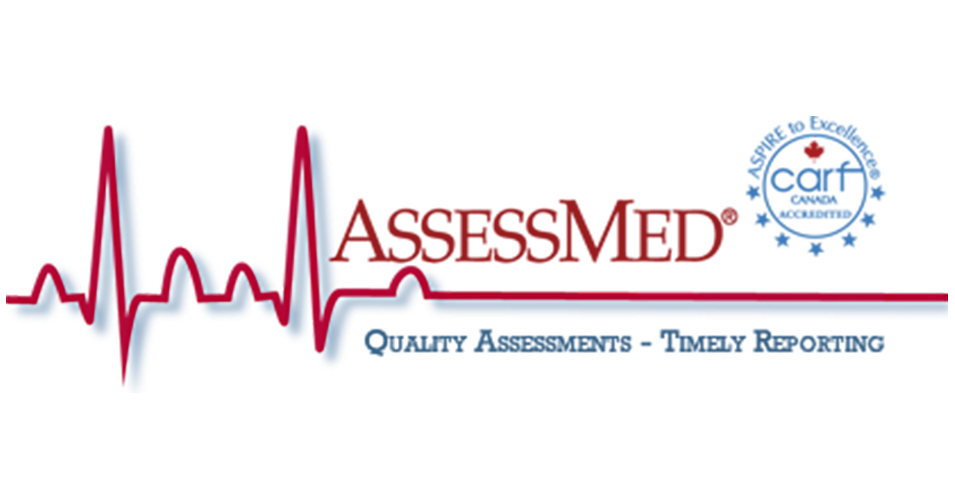 Assessmed
AssessMed is a Canada-wide independent medical evaluation provider. Since 1991, AssessMed has been completing unbiased, evidence-based medical evaluation services and file reviews.
We partner with expert clinicians and regulated health care professionals to provide accurate, high-quality examinations and reports.

We offer these services across Canada, with offices in Ottawa, Toronto, London, Hamilton, Mississauga, Montreal, Quebec City, St. John's, Edmonton, and Vancouver.

Our team is committed to professionalism, customer service, and to the safe and secure management of medical documents. Choose AssessMed to handle your medical evaluation process with ease.