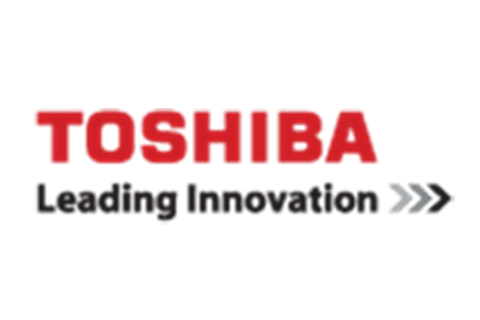 Toshiba
Toshiba is a diversified electric/electronic manufacturer and provides a wide range of products and services on a global basis
This email address is being protected from spambots. You need JavaScript enabled to view it.
Toshiba is a diversified electric/electronic manufacturer and provides a wide range of products and services on a global basis in six business domains: Energy & Infrastructure, Community Solutions, Electronic Devices & Components, Lifestyle Products & Services and Cloud Solutions.

Established in 1875 in Tokyo, it has grown to become a global leader, positioned among the top 100 of the world's largest companies. Headquartered in Tokyo, Japan, Toshiba is a $60 billion global technology company with over 200,000 employees and over 598 subsidiaries worldwide.

Toshiba of Canada Limited was established in 1969 as a wholly owned subsidiary of the Toshiba Corporation. Headquartered in Markham, Ontario, we are a digital technology leader with a wide range of products and solutions for the Business, Retail, and Industrial sectors. Toshiba of Canada also has regional offices in Vancouver, Calgary, Edmonton, Regina, Saskatoon, Ottawa, Quebec City and Montreal.

Toshiba is proud to be ranked as one of Canada's Top 2014 Brands in the May 2014 edition of Canadian Business magazine.