Sometimes you might need a little push while others might need a guiding hand, but one thing for sure is that running, be it on foot or on wheels, is a sport that can be enjoyed by many ... no limits and no barriers if you have the will to run.

Running clubs are available in many cities and towns across the province, providing support, partners and most importantly, inspiration! Some groups provide guides for visually impaired enthusiasts and partners for those with other disabilities. So tighten up those laces, or lean on those push rims, and hit the road.
Your Parasport Pathway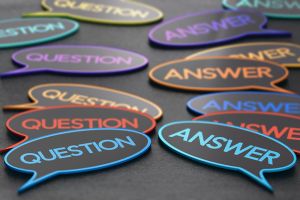 ---
We acknowledge the land on which ParaSport® Ontario was built is the Treaty Lands and Territory of the Mississaugas of the Credit and the traditional territory of the Anishinaabe, the Wendat, and the Haudenosaunee peoples, many of whom continue to live and work here today. This territory is covered by the Upper Canada Treaties and is within the land protected by the Dish with One Spoon Wampum agreement to peaceably share and care for the resources around the Great Lakes. Today Toronto (also known as Tkaronto) is home to many First Nations, Metis, and Inuit peoples and acknowledging reminds us that our great standard of living is directly related to the resources and friendship of Indigenous people.
---