Jolan Wong Wins "Female Athlete of the Year" Award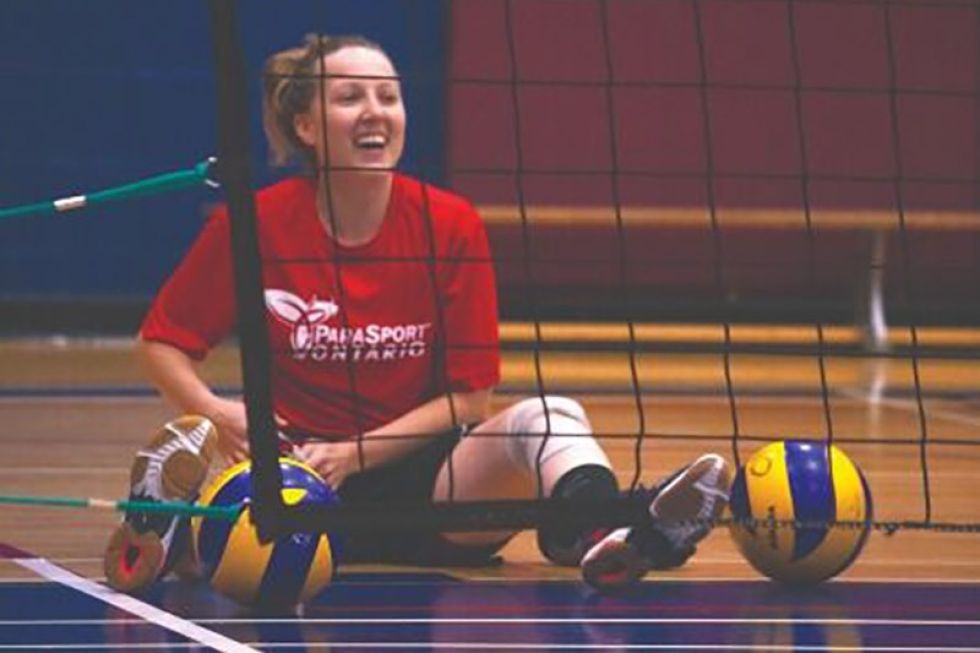 Jolan Wong, Paralympian and a Petawawa local, has won ParaSport® Ontario's Female Athlete of the Year Award.
ParaSport® Ontario Athlete of the Year awards are bestowed based on outstanding effort in improving their skill and their contribution in growing their sport or activity. The award will be presented at The Power Within online event.

Jolan was chosen because of her selfless dedication to connecting with the community and potential PO members, engaging them in activities and generally for the strong contribution she continues to make to the parasport community.

Jolan is a member of the national women's sitting volleyball team. She has been with the team for 13 years, competing at 2 World Championships, 3 Parapan American Games, and this year will be her second Paralympics. She was also a key presenter at the Volleyball Canada Coaching Symposium, where she demonstrated the skills specific to Sitting Volleyball for an international assembly of elite coaches. Jolan helped ParaSport® Ontario with Professional Development Days in Niagara and Durham. When she is not on the court, she is home-schooling her 2 kids and running a brewery with her husband.

Jolan grew up in a small town and discovered parasports in high school when sitting volleyball first emerged in Canada 13 years ago and she has been with the national program ever since. Jolan gives thanks to her coaches in Ontario and Alberta for their countless hours of dedication to her personal and athletic development, and to her husband and two children for their outstanding patience during her training.

The Athlete of the Year award will be presented to Jolan on February 18th, 2021 during The Power Within celebration, ParaSport® Ontario's first online event. The event is a celebration for the release of a legacy publication titled The Power of ParaSport, a written history of parasports spanning five decades and detailing the visionaries, pioneers, milestones, and athletes in Ontario. The night will be attended by award winners and special guests including professional speaker Alvin Law, trainer and advocate Johannah Jackson, singer-song writer Justin Hines, and Paralympian Jeff Adams.