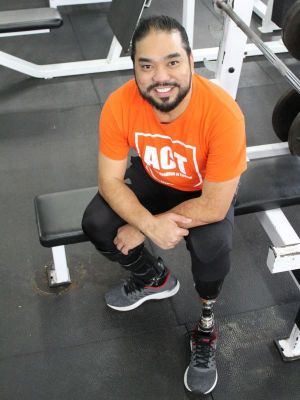 "I'm not the best runner. I'm not even a fast one. But it is not about that. It's about getting up and doing it. We make our own choices to be better versions of ourselves regardless of our circumstances."
Areas of Expertise: Running. Athletics. Advocacy. Media.
Aristotle Domingo's journey to amputation began when his mom found him passed out, unresponsive. Waking up from the coma didn't end the story. Instead it was 15 years of struggle. He had his left leg amputated below the knee in 2017, and his right in 2019 changing his life for the better. The athlete, actor and advocate is the founder of the Amputee Coalition of Toronto, and recipient of ParaSport Ontario's 2020 Ambassador of the Year Award.